X-Press 2
CD, CD Çalar, DVD, DVD Çalar, SACD, LP, Plak Çeşitleri ve Fiyatları
X-Press 2 returns with 'Thee' the duo's fifth LP, shunning the 'legacy act' status while continuing to innovate at the sharp end of underground music. We asked them to tell us about their interests outside of music. DJ Rocky's Life Outside of Music DJ Rocky Red Dead Watch Restoration Everyone loves The Repair Shop right? This is like a scaled-down version of that. I love watching people who have a skill and are able to build and fix things, something that I wish I possessed. I first discovered these short films during lockdown. They were such a relaxing thing to watch, almost like a meditation. A watchmaker repairing and cleaning vintage watches. [advert] Nick Ray – Life Afloat I'm not a kayaker. I've done a little canoeing down the River Wye. The thing that attracted me about Nick's films was his back story. He suffers with depression and tried to take his own life 4 years ago. He was 60 last year and as a present to himself, decided to kayak around Scotland for exactly 1 year. He's pretty much at the end of that year now, but I've loved following his progress via social media and the ups and downs, both physically and mentally, of his journey. [advert] BBQ Pit Boys A bunch of bikers in the woods drinking beer and cooking up a whole mess o' meat. What's not to like? "We eatin' good tonight Martha!" [advert] Road Bike Maintenance I love riding. I have a half decent road bike and I'm very lucky to live within 30 minutes riding of some stunning countryside. One thing that I'm not great at though, is sorting out those little issues with the bike when they do spring up, or, spring off as is usually the case. I spend more time watching youtube clips of how to do the repair or maintenance than I do actually carrying it out. Always a massive help though. [advert] The London Nobody Knows Rocky: The history of London fascinates me. I've always liked history but really got into the history of our city by listening to Robert Elms' radio show on BBC London some years back. That was where I first became aware of the book 'The London Nobody Knows' by Geoffrey Fletcher and subsequently, discovered the film inspired by the book. It's presented and narrated by the old English actor, James Mason. It's basically him wandering round areas of London that at the time were on their way out. It was made the year I was born, although it seems so far from where we are now (I know. I'm old!) Lots of aspects in the film I can still clearly remember. DJ Diesel's Interests Outside Music DJ Diesel The Beauty & The Bloodshed Huge fan of Nan Goldin's work ever since I was shown "The Ballad of Sexual Dependency". This film shows not only Nan Goldin's life and impact on photography but also her activism that brought down the Sackler family's presence in the art world. [advert] The Beatles: Get Back The binge watch of all binge watches. This 468 minute documentary directed and produced by Peter Jackson is pure heaven for me. Seeing their creativity unfold in the studio is an incredible experience if not seen before. [advert] Filmworker love for Stanley Kubrick borders on obsession. Went to see this film open at one of the few screenings in London when it was originally released. Leon Vitali was Stanley's personal assistant for over 30 years and this documentary gives you another insight into the extraordinary life and work of Mr Kubrick. [advert] Martin Marginal: In His Own Words Diesel: Pure inspiration. Have been a fan of Margiela for many years up until Galliano took over the label. Martin was a true visionary who perfectly mixed fashion with art. [advert] Chelsea Hotel Documentary My favourite city and time. This is a love letter to the Chelsea Hotel, New York, Bohemia etc. The complete opposite of how New York is today. The documentary plays out like a dark version of a Wes Anderson film. X-Press 2's 'Thee' is out now on Acid Jazz. Find X-Press 2 on Facebook and Soundcloud. [product-collection] [social-links heading="Follow Attack Magazine" facebook="https://www.facebook.com/attackmag" twitter="https://twitter.com/attackmag1″ instagram="https://www.instagram.com/attackmag/" youtube="https://www.youtube.com/user/attackmag" soundcloud="https://soundcloud.com/attackmag" tiktok="https://www.tiktok.com/@attackmagazine"]
CD, CD Çalar, DVD, DVD Çalar, SACD, LP, Plak Çeşitleri ve Fiyatları
attackmagazine

X-Press 2 returns with 'Thee' the duo's fifth LP, shunning the 'legacy act' status while continuing to innovate at the sharp end of underground music. We asked them to tell us about their interests outside of music.
DJ Rocky's Life Outside of Music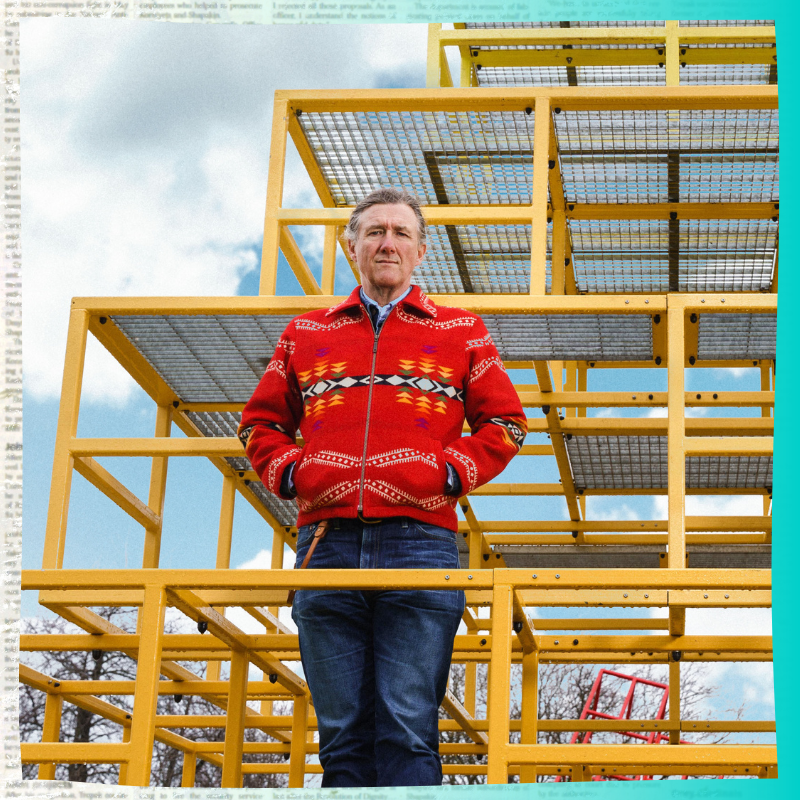 Red Dead Watch Restoration
Everyone loves The Repair Shop right? This is like a scaled-down version of that. I love watching people who have a skill and are able to build and fix things, something that I wish I possessed. I first discovered these short films during lockdown. They were such a relaxing thing to watch, almost like a meditation. A watchmaker repairing and cleaning vintage watches.
[advert]
Nick Ray – Life Afloat
I'm not a kayaker. I've done a little canoeing down the River Wye. The thing that attracted me about Nick's films was his back story. He suffers with depression and tried to take his own life 4 years ago. He was 60 last year and as a present to himself, decided to kayak around Scotland for exactly 1 year. He's pretty much at the end of that year now, but I've loved following his progress via social media and the ups and downs, both physically and mentally, of his journey.
[advert]
BBQ Pit Boys
A bunch of bikers in the woods drinking beer and cooking up a whole mess o' meat. What's not to like? "We eatin' good tonight Martha!"
[advert]
Road Bike Maintenance
I love riding. I have a half decent road bike and I'm very lucky to live within 30 minutes riding of some stunning countryside. One thing that I'm not great at though, is sorting out those little issues with the bike when they do spring up, or, spring off as is usually the case. I spend more time watching youtube clips of how to do the repair or maintenance than I do actually carrying it out. Always a massive help though.
[advert]
The London Nobody Knows
Rocky: The history of London fascinates me. I've always liked history but really got into the history of our city by listening to Robert Elms' radio show on BBC London some years back. That was where I first became aware of the book 'The London Nobody Knows' by Geoffrey Fletcher and subsequently, discovered the film inspired by the book. It's presented and narrated by the old English actor, James Mason. It's basically him wandering round areas of London that at the time were on their way out. It was made the year I was born, although it seems so far from where we are now (I know. I'm old!) Lots of aspects in the film I can still clearly remember.
DJ Diesel's Interests Outside Music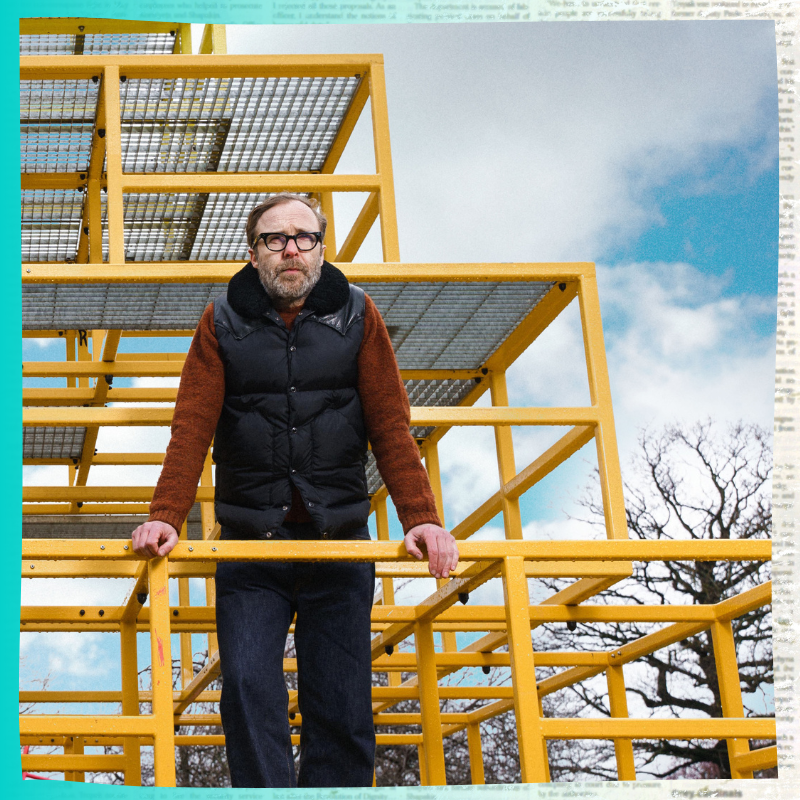 The Beauty & The Bloodshed
Huge fan of Nan Goldin's work ever since I was shown "The Ballad of Sexual Dependency". This film shows not only Nan Goldin's life and impact on photography but also her activism that brought down the Sackler family's presence in the art world.
[advert]
The Beatles: Get Back
The binge watch of all binge watches. This 468 minute documentary directed and produced by Peter Jackson is pure heaven for me. Seeing their creativity unfold in the studio is an incredible experience if not seen before.
[advert]
Filmworker
love for Stanley Kubrick borders on obsession. Went to see this film open at one of the few screenings in London when it was originally released. Leon Vitali was Stanley's personal assistant for over 30 years and this documentary gives you another insight into the extraordinary life and work of Mr Kubrick.
[advert]
Martin Marginal: In His Own Words
Diesel: Pure inspiration. Have been a fan of Margiela for many years up until Galliano took over the label. Martin was a true visionary who perfectly mixed fashion with art.
[advert]
Chelsea Hotel Documentary
My favourite city and time. This is a love letter to the Chelsea Hotel, New York, Bohemia etc. The complete opposite of how New York is today. The documentary plays out like a dark version of a Wes Anderson film.
X-Press 2's 'Thee' is out now on Acid Jazz. Find X-Press 2 on Facebook and Soundcloud.
[product-collection]
[social-links heading="Follow Attack Magazine" facebook="https://www.facebook.com/attackmag" twitter="https://twitter.com/attackmag1″ instagram="https://www.instagram.com/attackmag/" youtube="https://www.youtube.com/user/attackmag" soundcloud="https://soundcloud.com/attackmag" tiktok="https://www.tiktok.com/@attackmagazine"]