Taiwan highlights powerful AI and cloud products with the Taiwan Excellence Awards
Bose soundbar, En İyi Ev Ses Sistemi, Ev Ses Sistemleri Online, müzik dinlemek için en iyi hoparlörler, ev stereo sistemi bileşenleri, Satılık Müzik Seti

In the internet age, reliable connectivity and networks are paramount. There's a great deal that goes into keeping the back-end of a network running, and then more on top of that necessary to provide quality services to thousands or millions of users connecting to it every day. Recently, AI and cloud applications have been on the rise to meet these needs. And in the past year, a few particular products stood out from the pack as offering more innovation and life-changing impacts than the rest, earning them the Taiwan Excellence Award for 2023. 
Over the last 30 years, Taiwan has highlighted its domestic products with the Taiwan Excellence Awards, which go to products offering technical innovation and real, life-changing impact. It is this focus on innovative value that the International Trade Administration (TITA) and Taiwan External Trade Development Council (TAITRA) seek to highlight across the world. 
Each year, Taiwan Excellence Awards selects only a handful of innovative products that have met rigorous criteria for R&D, design, quality, and marketing. The selected products receive the Taiwan Excellence Award mark, which serves as a distinction and testament to their high standards. 
These products, designed and made in Taiwan embody a combination of innovation and excellence reflecting the following aspects:
Innovative: Products that prioritize customer satisfaction through advanced and thoughtful design.
Excellence: Companies that are passionate about common goals, foster team spirit, enthusiasm, and knowledge-sharing.
Value: Practical products that truly enhance everyday life
Dependable: Reliable products with quality and performance you can count on.
The highlights in AI and cloud computing in this year's Taiwan Excellence Awards are the PCIe 4.0 Enterprise SSD Controller IC from Phison Electronics, the LoRa AIoT Network Solution from Planet Technology, and SysTalk.Chat from TPIsoftware.
Phison's PCIe 4.0 Enterprise SSD Controller IC — PS5020-E20 (X1 Solution)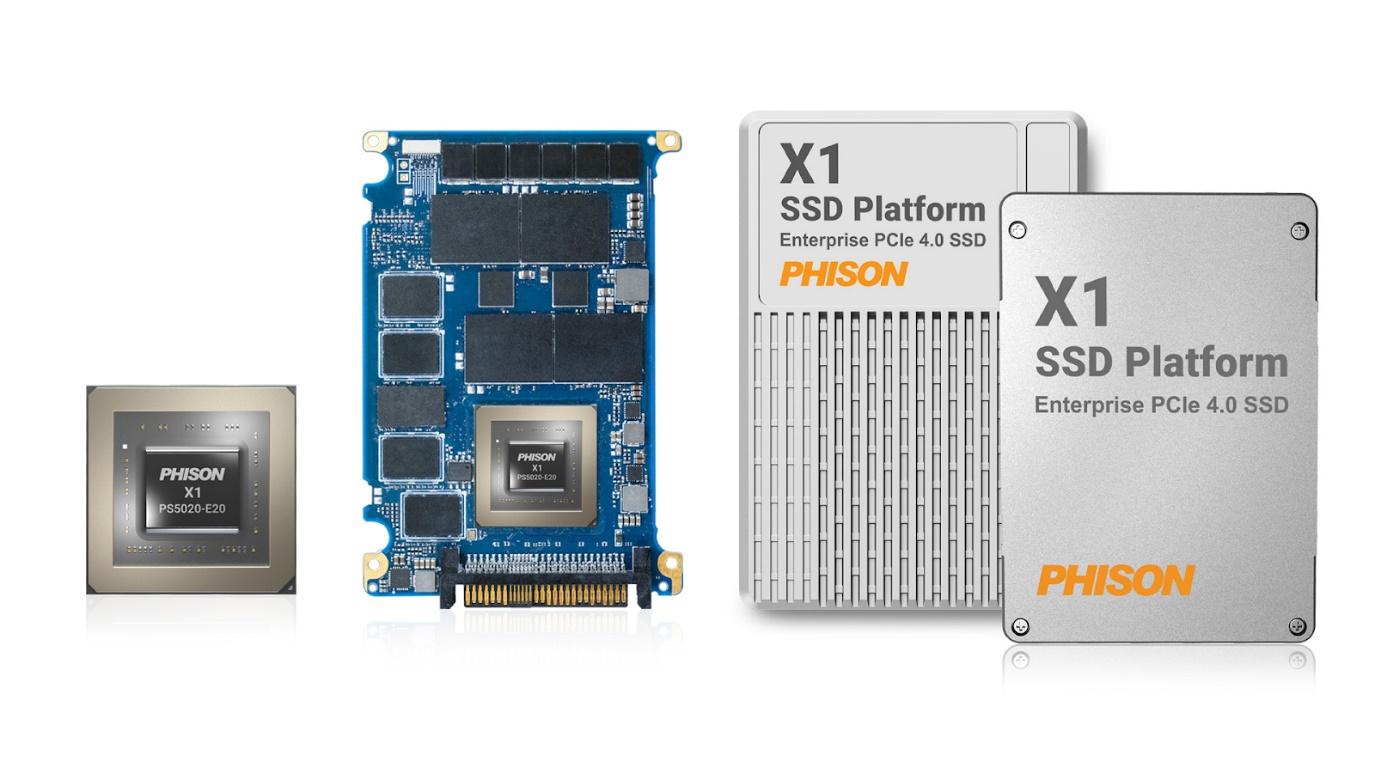 Phison PS5020-E20 is a next-generation high-performance enterprise class SSD controller and solution that will help reduce the total cost of ownership (TCO) in enterprise use case scenarios with increased storage density, low power consumption, and high performance. The advanced solution enables smarter storage infrastructure in wide-ranging enterprise storage applications such as hyperscale data centers, high-performance computing (HPC), and artificial intelligence (AI). 
With our cutting-edge ASIC designs and engineering know-hows combined with strong synergy with our partners, Phison looks to answer to demanding enterprise SSD market needs while working toward leading positions with state-of-the-art enterprise-grade NAND flash memory controller IC solutions. PS5020-E20-powered NAND storage solutions are fine-tuned for specific workloads and applications like AI, cloud storage, and 5G edge computing to give enterprise customers the biggest bang for their buck.
Planet Technology's LoRa AIoT Network Solution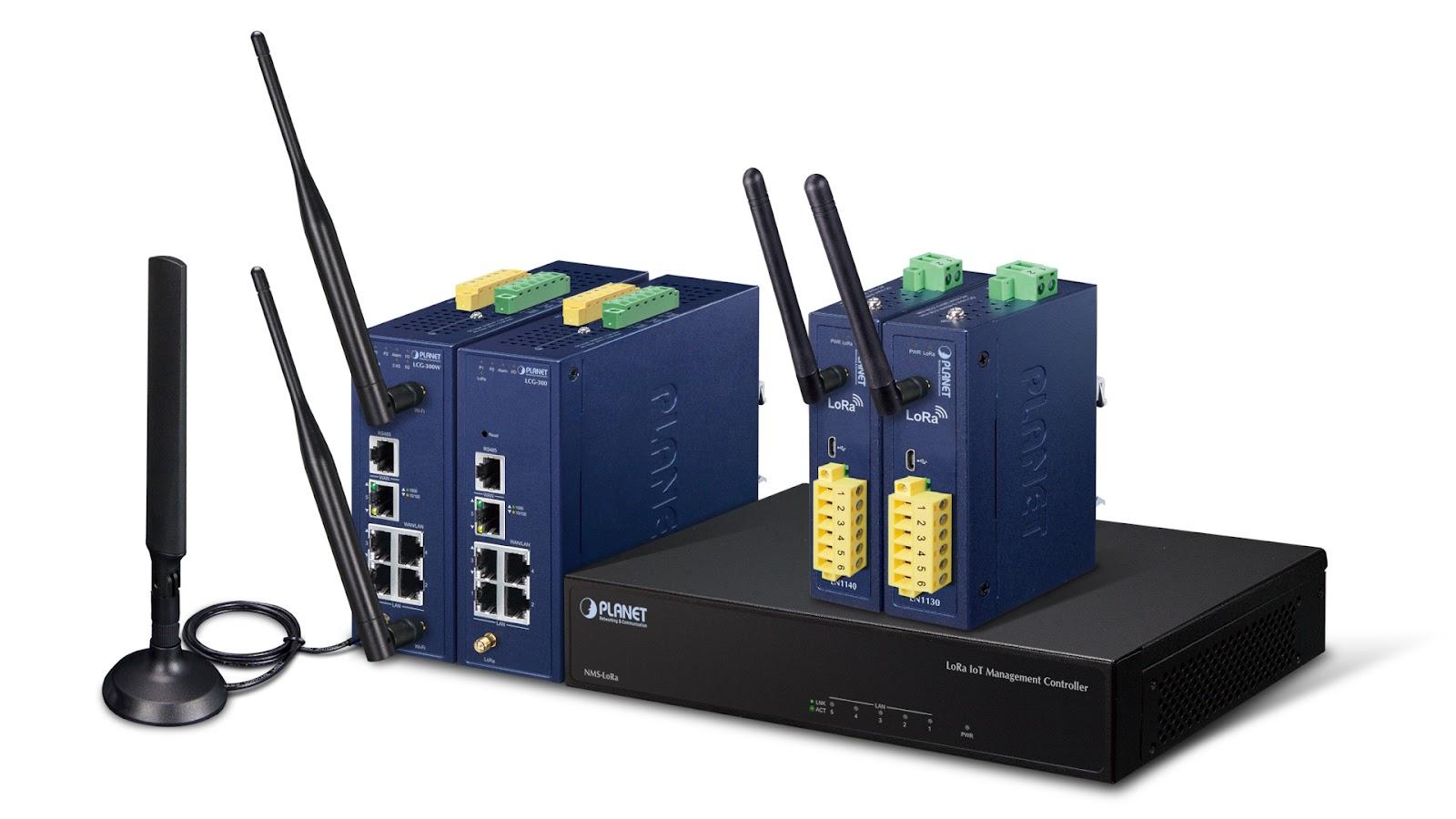 PLANET LoRa AIoT Network Solution is specially designed for the efficient management of long-range IoT network infrastructure. It is flexible to be used in a variety of vertical applications such as factories, smart cities, energy facilities, and transportation. It is a cost-effective and reliable method for ISPs and enterprises to integrate the existing AIoT network deployment with new network devices and multiple communication protocols. 
The system can integrate using LoRa LPWAN, Wi-Fi 6 and optical fiber connections, making it exceedingly versatile, and it's compatible with industrial-grade VPNs (IPSec/PPTP/L2TP over IPSec) and cybersecurity functions. The units offer a rugged industrial design, support MQTT and Modbus TCP, and come pre-configured for EU868/US915/AS923 MHz Sub 1G frequency bands. Serving as a comprehensive solution for networks, it offers an intelligent central management platform with a user-friendly web UI, a secure communication transmission gateway, and data conversion equipment. 
SysTalk.Chat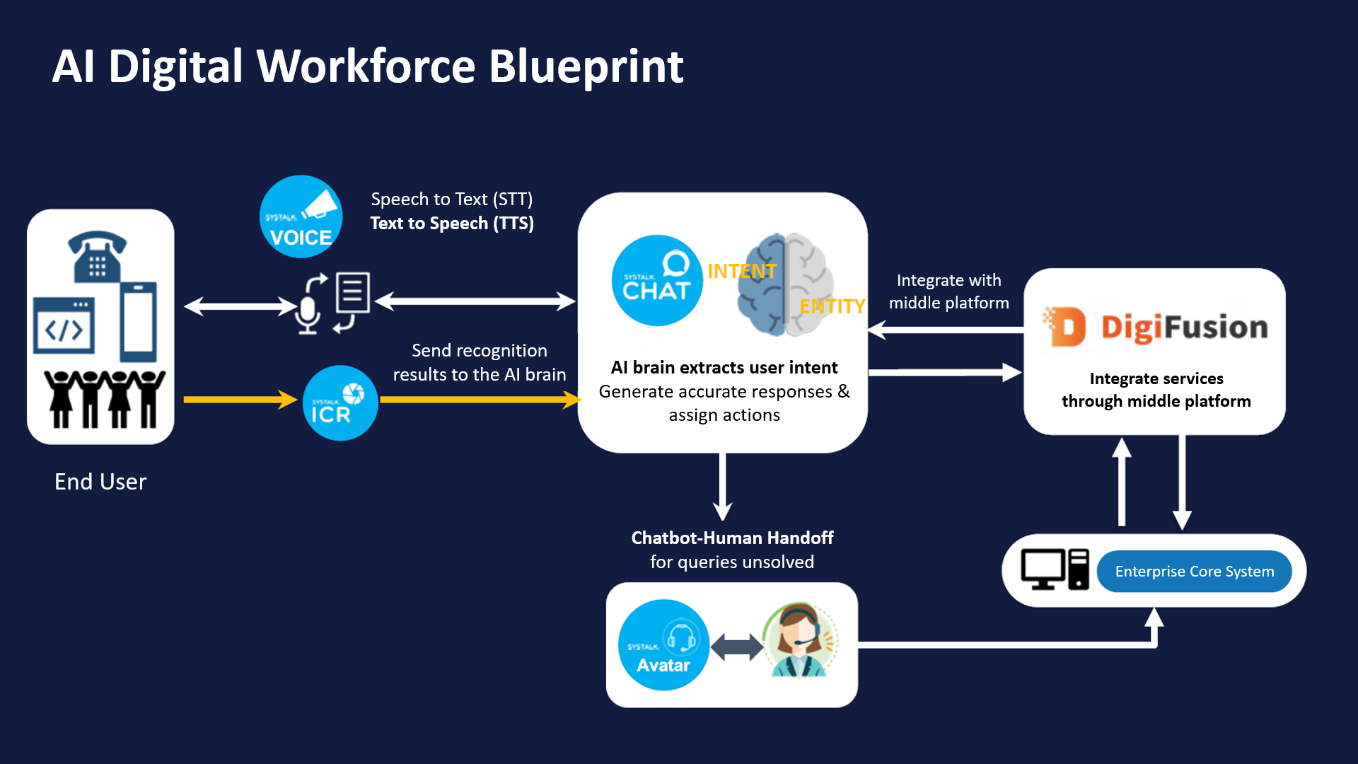 TPIsoftware's SysTalk.Chat is the most powerful conversational AI service delivering smart customer service. It has been awarded Taiwan Excellence Awards 2023, CX Asia Excellence Awards 2021 in Singapore and many more. TPIsoftware has also been selected as a Cool Vendor in Conversational AI in APAC 2018 by Gartner. With a high market penetration, SysTalk.Chat has freed up employees' time for higher-value work, saved 40% of labor cost for enterprises, helped enterprises expand omnichannel strategy, and increased customer satisfaction.
SysTalk.Chat has been widely adopted across industries, serving millions of monthly users in Taiwan with a robust customer experience. Built with the exclusive dual brain NLU + FAQ and voice recognition, SysTalk.Chat can provide human-like dialogue and activate voice recognition with minimal corpus data. What's more, SysTalk.Chat is also a visual chatbot that stands out for its visual recognition capability that can interpret all kinds of documents with built-in AI-OCR technology. 
SysTalk.Chat can further integrate with TPIsoftware's DigiFusion, an iPaaS middle platform featuring API management to connect other existing services, which allows services such as bank transactions to be done simply through chatbot conversations, making customer service and the conversational service blueprint more comprehensive.  
Made in Taiwan: An environment that fosters innovation
The companies showcased here have forged everyday excellence into the DNA of their products. The Taiwan Excellence Awards showcase Taiwan's belief that innovative, cutting-edge technology can lead the way to a better future. The winners of the 2023 Taiwan Excellence Awards also demonstrate how Taiwan's work to build an innovative economic landscape is bearing fruit.
For more information, visit Taiwan Excellence and see the best made in Taiwan. 
En İyi Ev Ses Sistemi,
Ev Ses Sistemleri Online, müzik dinlemek için en iyi hoparlörler, ev stereo sistemi bileşenleri, Satılık Müzik Seti

stereoguide-referencehometheater-techradar
These AI and cloud products are here to make a change in people's lives, earning the Taiwan Excellence Award.