Machine Woman – "Research & Understanding Will Get You Far"
CD, CD Çalar, DVD, DVD Çalar, SACD, LP, Plak Çeşitleri ve Fiyatları
Machine Woman recently featured as Attack's Track of The Week in our newsletter. She's also a massive supporter of underground electronic music from her DJing to the nights she organises. We put her to task on the QnA to find out more. Why music? It gets me excited If you weren't making music what would you be doing? I am working in the music industry / creative industry so I'm involved with it 24/7. I believe in multiple sources of income and I channel my energy into the music industry. What's the best advice you've ever received? Join the Musician's Union. [advert] What inspires you? Learning, podcasts, other people's sounds etc. I even find inspiration going to Lidl haha! (ref my tracks names) What's the next big thing? Youtube long form media and long form content, and probably CDJ 4000's.  Best club experience? BASSIANI – seeing HVL playing a smaller room HOOROOM.  [advert] [quote align=right text="COLA by CamelPhat. In my eyes, it's the modern-day Bohemian Rhapsody of contemporary dance music"] What's the worst job you've ever had? Working in a casino at night back in the day when you could smoke inside… very very grim. How do you know when a track's finished? When I get bored, I collect all and save. Then after years, I go back into my files to find that tracks are already finished haha. What was your last day job and when did you realise you could give it up? I lived in Berlin then my Ninja Tune record dropped and bookings started coming in. Back then I could live off £700 a month so 2 gigs could sort me out then I didn't work. Still as mentioned before I am a big fan of multiple sources of income and having a day job I learn from compliments this. [advert] Which song do you wish you wrote? COLA by CamelPhat. In my eyes, it's the modern-day Bohemian Rhapsody of contemporary dance music. 🙂 What's the easiest way to make it in the music industry? Be easy to work with, show up on time, deliver on time, be kind, love your music / DJing regardless of how many followers you have. And give credit to people e.g. sharing track list etc., thanking people. Ohh and learn about industry, what is a master, publishing, royalties etc. All will get you far in the music industry.  What's the worst track you've ever released? Lol, I can't say. They are all my children with different personalities and I love them all. [advert] Recommend us a film. LIMBO – directed by Ben Sharrock. Recommend us a book. The Heart Is a Lonely Hunter – novel by Carson McCullers. What or who is underrated? Black Wine Club with Mr. Redley show on Rinse FM. So good.! And SKALA Berlin based DJ. [advert] What or who is overrated? Being signed to a major or bigger indie. There are so many ways to build your career. Again research and understanding will get you far. What are you addicted to? Lex Fridman, Mr Beast, Andrew Huberman. What do you lust over? Jacket potato in my kitchen. [advert] What is your greatest regret? Wasting time scrolling without learning and caring what others think. What one thing would most improve your life? Organising my time more efficiently. I'm in process. What's the worst gig you've ever played? I am always grateful for all the gigs I play. Always learning in process. But may be when the police raided a club in China where I was playing. It was more than a surreal experience. [advert] Collaboration: rich creative experience or pain in the ass? PAIN on musical level but could work if different elements were involved such as image maker and music. What's the secret to a great mix? Music selection and order. I don't care how you mix if i'm excited about every track I wouldn't even care how it is mixed. If you could only listen to one more track, what would it be? Cola by CamelPhat. [advert] How do you relax? Visiting coffee shops and working on my creative ideas.  What one piece of software/kit could you not do without? Why? ABLETON – it changed my life. Very versatile.  Art or money? Money that comes from your art 😉 [advert] Ronaldo or Messi? MESSI!!!!!!!!!!!!!!!!!!!!!!!!!!!!!!  Strangest place you ever wrote a track? Hotels before shows probably. I'm very vanila in this case. If I have my laptop with me I will jot down some ideas. Must-visit record store? Phonica in London. [advert] What's your single biggest frustration in the music industry? Artists not researching and learning about the industry.   What's your favourite label? Why? I like a few labels, Delsin (I just released a record), Take Away Jazz Records (my own imprint), TRUNCATE (good techno)++ What's the worst thing about making music? Finding interesting texture. Sometimes you have everything but just one element is missing. [advert] What's your motto? Nothing is impossible. Name something timeless Aphex Twin. Tweet us a tip. What's the best production advice you can give in 140 characters or less? COLLECT ALL AND SAVE! [advert] Complete this sentence: At heart I'm just a frustrated … machine. If someone saw a performance of yours in 1000 years, what do you think they would they say? Cola by CamelPhat probably was a big hit. Can music change the world? It can improve the world, yes change unfortunately not. What are you listening to right now? Rose Bonica. What should you do before you die? Be kind to yourself and others. Machine Woman 'When Elegance Becomes Violence' is out now on Delsin Records. Find Machine Woman on Instagram. [product-collection] [social-links heading="Follow Attack Magazine" facebook="https://www.facebook.com/attackmag" twitter="https://twitter.com/attackmag1″ instagram="https://www.instagram.com/attackmag/" youtube="https://www.youtube.com/user/attackmag" soundcloud="https://soundcloud.com/attackmag" tiktok="https://www.tiktok.com/@attackmagazine"]
CD, CD Çalar, DVD, DVD Çalar, SACD, LP, Plak Çeşitleri ve Fiyatları
attackmagazine

Machine Woman recently featured as Attack's Track of The Week in our newsletter. She's also a massive supporter of underground electronic music from her DJing to the nights she organises. We put her to task on the QnA to find out more.
Why music?
It gets me excited
If you weren't making music what would you be doing?
I am working in the music industry / creative industry so I'm involved with it 24/7. I believe in multiple sources of income and I channel my energy into the music industry.
What's the best advice you've ever received?
Join the Musician's Union.
[advert]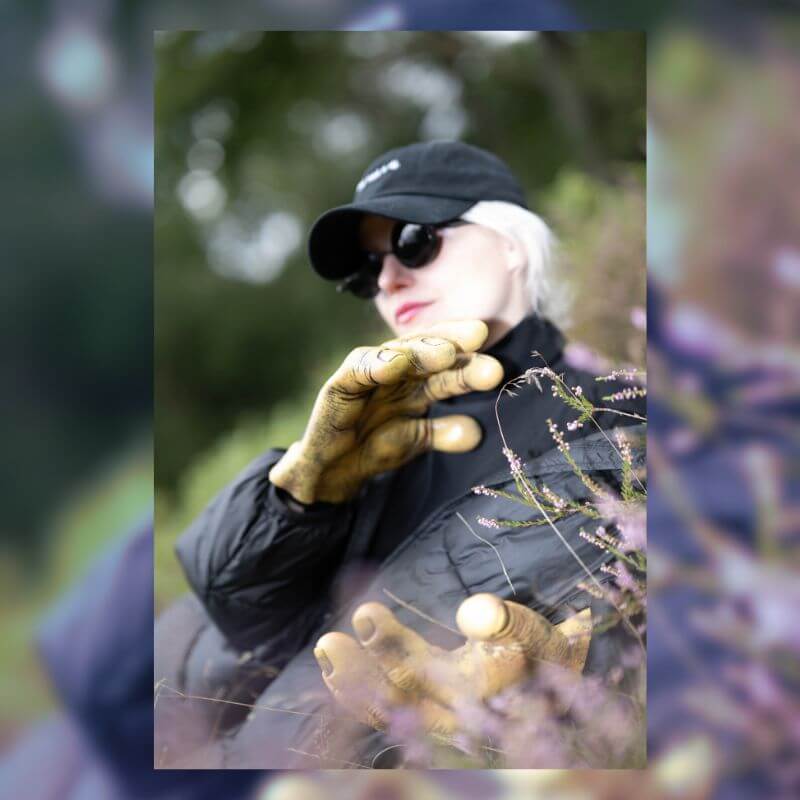 What inspires you?
Learning, podcasts, other people's sounds etc. I even find inspiration going to Lidl haha! (ref my tracks names)
What's the next big thing?
Youtube long form media and long form content, and probably CDJ 4000's. 
Best club experience?
BASSIANI – seeing HVL playing a smaller room HOOROOM. 
[advert]
[quote align=right text="COLA by CamelPhat. In my eyes, it's the modern-day Bohemian Rhapsody of contemporary dance music"]
What's the worst job you've ever had?
Working in a casino at night back in the day when you could smoke inside… very very grim.
How do you know when a track's finished?
When I get bored, I collect all and save. Then after years, I go back into my files to find that tracks are already finished haha.
What was your last day job and when did you realise you could give it up?
I lived in Berlin then my Ninja Tune record dropped and bookings started coming in.
Back then I could live off £700 a month so 2 gigs could sort me out then I didn't work.
Still as mentioned before I am a big fan of multiple sources of income and having a day job I learn from compliments this.
[advert]
Which song do you wish you wrote?
COLA by CamelPhat. In my eyes, it's the modern-day Bohemian Rhapsody of contemporary dance music. 🙂
What's the easiest way to make it in the music industry?
Be easy to work with, show up on time, deliver on time, be kind, love your music / DJing regardless of how many followers you have.
And give credit to people e.g. sharing track list etc., thanking people.
Ohh and learn about industry, what is a master, publishing, royalties etc. All will get you far in the music industry. 
What's the worst track you've ever released?
Lol, I can't say. They are all my children with different personalities and I love them all.
[advert]
Recommend us a film.
LIMBO – directed by Ben Sharrock.
Recommend us a book.
The Heart Is a Lonely Hunter – novel by Carson McCullers.
What or who is underrated?
Black Wine Club with Mr. Redley show on Rinse FM. So good.! And SKALA Berlin based DJ.
[advert]
What or who is overrated?
Being signed to a major or bigger indie. There are so many ways to build your career. Again research and understanding will get you far.
What are you addicted to?
Lex Fridman, Mr Beast, Andrew Huberman.
What do you lust over?
Jacket potato in my kitchen.
[advert]
What is your greatest regret?
Wasting time scrolling without learning and caring what others think.
What one thing would most improve your life?
Organising my time more efficiently. I'm in process.
What's the worst gig you've ever played?
I am always grateful for all the gigs I play. Always learning in process. But may be when the police raided a club in China where I was playing. It was more than a surreal experience.
[advert]
Collaboration: rich creative experience or pain in the ass?
PAIN on musical level but could work if different elements were involved such as image maker and music.
What's the secret to a great mix?
Music selection and order. I don't care how you mix if i'm excited about every track I wouldn't even care how it is mixed.
If you could only listen to one more track, what would it be?
Cola by CamelPhat.
[advert]
How do you relax?
Visiting coffee shops and working on my creative ideas. 
What one piece of software/kit could you not do without? Why?
ABLETON – it changed my life. Very versatile. 
Art or money?
Money that comes from your art 😉
[advert]
Ronaldo or Messi?
MESSI!!!!!!!!!!!!!!!!!!!!!!!!!!!!!! 
Strangest place you ever wrote a track?
Hotels before shows probably. I'm very vanila in this case. If I have my laptop with me I will jot down some ideas.
Must-visit record store?
Phonica in London.
[advert]
What's your single biggest frustration in the music industry?
Artists not researching and learning about the industry.  
What's your favourite label? Why?
I like a few labels, Delsin (I just released a record), Take Away Jazz Records (my own imprint), TRUNCATE (good techno)++
What's the worst thing about making music?
Finding interesting texture. Sometimes you have everything but just one element is missing.
[advert]
What's your motto?
Nothing is impossible.
Name something timeless
Tweet us a tip. What's the best production advice you can give in 140 characters or less?
COLLECT ALL AND SAVE!
[advert]
Complete this sentence: At heart I'm just a frustrated …
machine.
If someone saw a performance of yours in 1000 years, what do you think they would they say?
Cola by CamelPhat probably was a big hit.
Can music change the world?
It can improve the world, yes change unfortunately not.
What are you listening to right now?
Rose Bonica.
What should you do before you die?
Be kind to yourself and others.
Machine Woman 'When Elegance Becomes Violence' is out now on Delsin Records.
Find Machine Woman on Instagram.
[product-collection]
[social-links heading="Follow Attack Magazine" facebook="https://www.facebook.com/attackmag" twitter="https://twitter.com/attackmag1″ instagram="https://www.instagram.com/attackmag/" youtube="https://www.youtube.com/user/attackmag" soundcloud="https://soundcloud.com/attackmag" tiktok="https://www.tiktok.com/@attackmagazine"]