GPU Audio Announce A Free Suite Of Modulation Plugins
CD, CD Çalar, DVD, DVD Çalar, SACD, LP, Plak Çeşitleri ve Fiyatları
GPU Audio has announced the first release in their free beta suite of plugins. The Modulation Bundle, features a Chorus, Flanger and Phaser all powered by your computer's graphics card. GPU Audio first unveiled its patented GPU-powered platform at this year's NAMM Show. The company released the FIR Convolver a convolution reverb entirely powered off the internal graphics card. Founder Jonathan Rowden was able to comfortably run 64 instances of the company's FIR Convolver. There was no added latency or glitches. Taking the next logical step, GPU Audio has now announced the Modulation Bundle. The new release is the natural follow-up to their early access convolution reverb. The Modulation Bundle is available to those with Windows PCs loaded with NVIDIA graphics cards however support for AMD and AAX formats is coming soon. For Mac readers, GPU are working closely with Apple to bring compatibility to the macOS platform towards the end of 2022. The Modulation Bundle kick starts their beta-suite collection, with further instalments being added in bundles in the coming weeks including Parametric EQ and Exciter. You can see the full lineup here. The beta suite illustrates their intent to make GPU audio processing accessible to a huge range of producers, sound designers, and musicians – alleviating the pressure and workload ordinarily placed on the CPU. Furthermore, GPU plans to release an SDK for third-party developers allowing for the development of effects, systems and plugins. They have recently announced the first 3rd party plugin will be made in conjunction with the Spatial Audio company Mach1. You can sign up for the SDK here. Like their early-access plugin, the Modulation Bundle will also be subject to consistent updates including new features and add-ons. You can read more about how GPU are harnessing the power of the graphics card in our deep dive from July this year. Download the Modulation Bundle here. [product-collection id="75025″]
CD, CD Çalar, DVD, DVD Çalar, SACD, LP, Plak Çeşitleri ve Fiyatları
attackmagazine

GPU Audio has announced the first release in their free beta suite of plugins. The Modulation Bundle, features a Chorus, Flanger and Phaser all powered by your computer's graphics card.
GPU Audio first unveiled its patented GPU-powered platform at this year's NAMM Show. The company released the FIR Convolver a convolution reverb entirely powered off the internal graphics card.
Founder Jonathan Rowden was able to comfortably run 64 instances of the company's FIR Convolver. There was no added latency or glitches.
Taking the next logical step, GPU Audio has now announced the Modulation Bundle. The new release is the natural follow-up to their early access convolution reverb.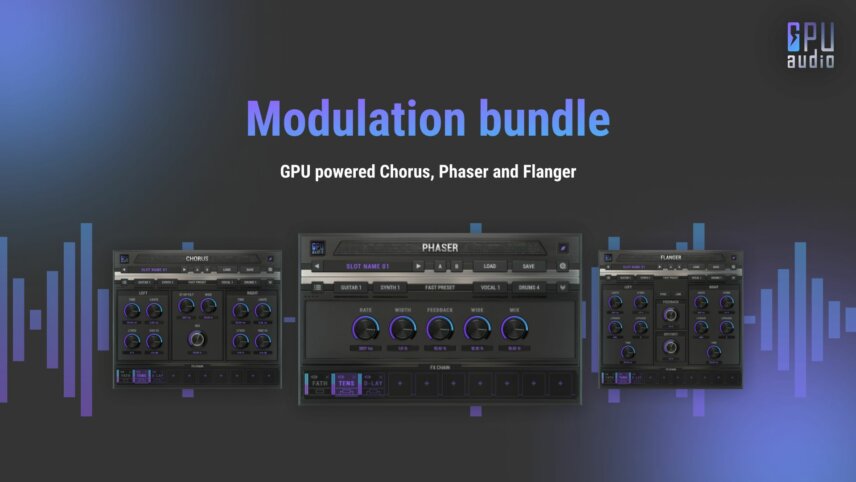 The Modulation Bundle is available to those with Windows PCs loaded with NVIDIA graphics cards however support for AMD and AAX formats is coming soon. For Mac readers, GPU are working closely with Apple to bring compatibility to the macOS platform towards the end of 2022.
The Modulation Bundle kick starts their beta-suite collection, with further instalments being added in bundles in the coming weeks including Parametric EQ and Exciter. You can see the full lineup here.
The beta suite illustrates their intent to make GPU audio processing accessible to a huge range of producers, sound designers, and musicians – alleviating the pressure and workload ordinarily placed on the CPU.
Furthermore, GPU plans to release an SDK for third-party developers allowing for the development of effects, systems and plugins. They have recently announced the first 3rd party plugin will be made in conjunction with the Spatial Audio company Mach1. You can sign up for the SDK here.
Like their early-access plugin, the Modulation Bundle will also be subject to consistent updates including new features and add-ons.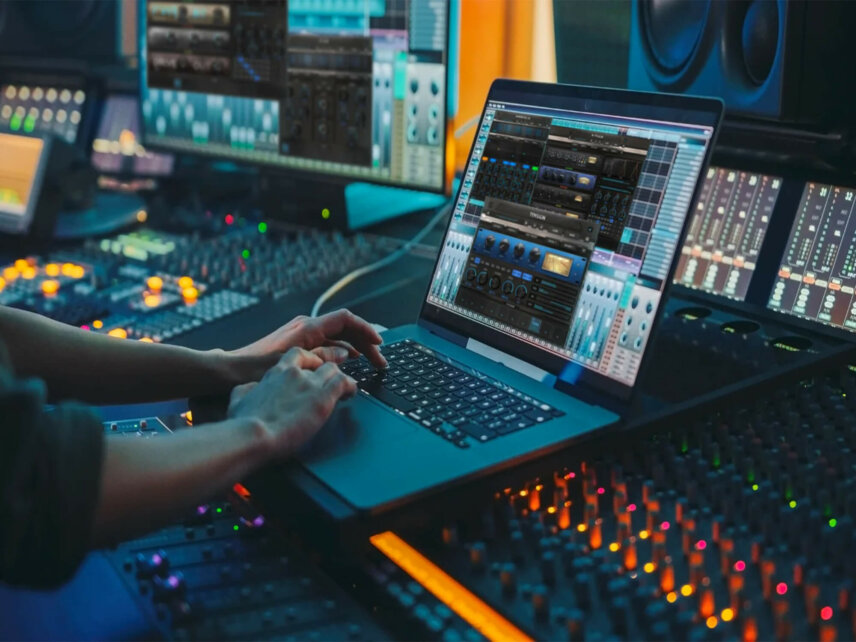 You can read more about how GPU are harnessing the power of the graphics card in our deep dive from July this year.
Download the Modulation Bundle here.
[product-collection id="75025″]