Field Of Dreams Show & Tell
CD, CD Çalar, DVD, DVD Çalar, SACD, LP, Plak Çeşitleri ve Fiyatları
Field of Dreams returns with new EP Keep Rollin'. We asked them to tell us about their interests outside the studio. Field of Dreams is Al Mackenzie, a part-time pop star with D:Ream & full-time DJ and musician and graphic designer Chris Kentish from Field Theory. They have worked together since 2017 on the likes of Pleasure Unit & Tici Taci and received warm responses for their remix of Les Crocodiles' classic 'La Nuit Des Tropiques', including from the late Andrew Weatherall who went on to remix the pair. Following support on Radio 6 Music and a hiatus during the pandemic, they are now back with a deeper and edgier sound than previous outings. "Perhaps a sign of things to come, perhaps not," say the ever-evolving pair… Al Mackenzie Al Mackenzie Doctor Who DVDs Both Chris and I have an unhealthy love of science fiction, be it books, films, comics, TV shows, toys or whatever. Star Wars is definitely a joint favourite. However, Doctor Who is what got me into all of that nonsense. As a kid I avidly read and collected all the books. I now have all the DVDs from the Jon Pertwee and Tom Baker era and most of the earlier stuff too. After Tom Baker, I lost interest. I intend on boring my 11-year-old senseless with them as he has made me endure some awful films over the past few years. [advert] Heart Of Midlothian I am one of those boring blokes who love football. I was brought up with it in Scotland and was pretty decent myself. I loved playing it until I got properly injured in the early 2000's and haven't been able to since. Anyway, I decided to be a Heart Of Midlothian supporter, probably to wind my dad and brother up, who both supported our rivals, Hibernian, otherwise known as the cabbage. There was also a ridiculous religious side to it back in the 70s, which meant I should have supported Hibs but chose not to, further winding up loads of the kids at school. I think this probably says a lot more about the type of person I am, actually, now I think about it. I'm lovely. Really, I am! [advert] Scrabble As a kid in the 70's we didn't really have computers and gaming consoles so we had to make do with board games, playing football, cards etc. As a family, we played Scrabble. I always loved it as I have always been a bit of a grammar bore (I stopped correcting people years ago though as it really is boring!) and love the English language. I stopped playing for years but, during lockdown, rediscovered it. I got my partner into it and she loves it now, too. Beats watching half the crap on TV and it is, genuinely, quite fun. Honest. [advert] Laurel & hardy What is life without laughter? I do like to watch a decent thriller or documentary but you just can't beat a good comedy. The Fast Show was one of the best sketch shows ever, in my opinion. However, the absolute ultimate comedic team, for me were Laurel & Hardy. No-one comes close. Timeless comedy that never fails to make me laugh. You just have to look at them and you are off. Genius. [advert] On The Road Like Chris, Fear and Loathing In Las Vegas is one of my favourite books. Read it on my honeymoon many years ago. At least my love for that book lasted longer than my marriage! However, Jack Kerouac's 'On The Road' left a lasting impression. It got me into that whole 50's Beat generation thing, and I couldn't stop reading them all. Absolutely fascinating stuff and maaan, they could party! [advert] Chris Kentish Chris Kentish Hunter S. Thompson I've always been quite a big reader. I love biographies and anything film-related. But another of my loves is Hunter S. Thompson. I've read everything, including his books of letters, which are highly entertaining. The worthy and obvious choice is Fear and Loathing in Las Vegas. It just gets better with age. [advert] The Dark Knight Returns Comic I grew up loving comics and graphic novels – from Viz, Star Wars to Batman. This was a real classic I loved in my youth, brilliant artwork and a crazy story. The Dark Knight Returns. Too many more to mention here without busting a gonad 🙂 [advert] The Banshees of Inisherin I've watched this film three times now and ranted about it to friends/family for months. A real gem. Fabulous writing and a story that is too odd to explain here, so I won't attempt to. Fabulous performances and beautiful photography. I will go there one day. [advert] Easy Riders, Raging Bulls Based on one of my favourite film books (all of Peter Biskind's are great reads despite some controversy surrounding some events). I re-watched this recently, the documentary based on the book. 'Easy Riders, Raging Bulls' covers my favourite period of American cinema – so many classic films and so many legendary writers/directors in this. Field Of Dreams – Keep Rollin' EP is out now on Field Of Dreams Music. Find them on Facebook. [product-collection] [social-links heading="Follow Attack Magazine" facebook="https://www.facebook.com/attackmag" twitter="https://twitter.com/attackmag1″ instagram="https://www.instagram.com/attackmag/" youtube="https://www.youtube.com/user/attackmag" soundcloud="https://soundcloud.com/attackmag" tiktok="https://www.tiktok.com/@attackmagazine"]
CD, CD Çalar, DVD, DVD Çalar, SACD, LP, Plak Çeşitleri ve Fiyatları
attackmagazine

Field of Dreams returns with new EP Keep Rollin'. We asked them to tell us about their interests outside the studio.
Field of Dreams is Al Mackenzie, a part-time pop star with D:Ream & full-time DJ and musician and graphic designer Chris Kentish from Field Theory.
They have worked together since 2017 on the likes of Pleasure Unit & Tici Taci and received warm responses for their remix of Les Crocodiles' classic 'La Nuit Des Tropiques', including from the late Andrew Weatherall who went on to remix the pair.
Following support on Radio 6 Music and a hiatus during the pandemic, they are now back with a deeper and edgier sound than previous outings. "Perhaps a sign of things to come, perhaps not," say the ever-evolving pair…
Al Mackenzie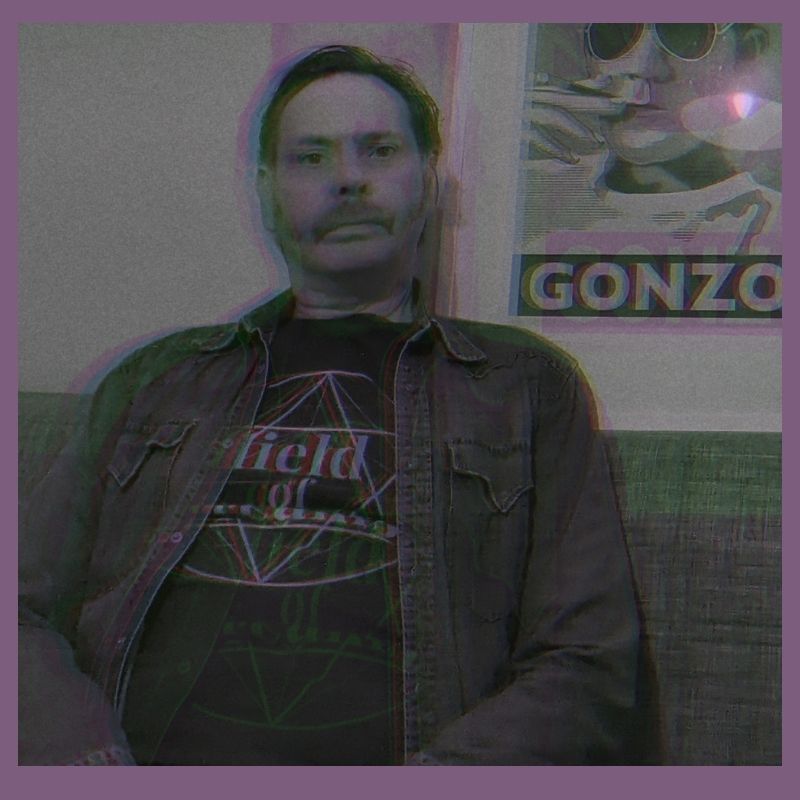 Doctor Who DVDs
Both Chris and I have an unhealthy love of science fiction, be it books, films, comics, TV shows, toys or whatever. Star Wars is definitely a joint favourite.
However, Doctor Who is what got me into all of that nonsense. As a kid I avidly read and collected all the books.
I now have all the DVDs from the Jon Pertwee and Tom Baker era and most of the earlier stuff too. After Tom Baker, I lost interest. I intend on boring my 11-year-old senseless with them as he has made me endure some awful films over the past few years.
[advert]
Heart Of Midlothian
I am one of those boring blokes who love football. I was brought up with it in Scotland and was pretty decent myself. I loved playing it until I got properly injured in the early 2000's and haven't been able to since.
Anyway, I decided to be a Heart Of Midlothian supporter, probably to wind my dad and brother up, who both supported our rivals, Hibernian, otherwise known as the cabbage.
There was also a ridiculous religious side to it back in the 70s, which meant I should have supported Hibs but chose not to, further winding up loads of the kids at school. I think this probably says a lot more about the type of person I am, actually, now I think about it. I'm lovely. Really, I am!
[advert]
Scrabble
As a kid in the 70's we didn't really have computers and gaming consoles so we had to make do with board games, playing football, cards etc.
As a family, we played Scrabble. I always loved it as I have always been a bit of a grammar bore (I stopped correcting people years ago though as it really is boring!) and love the English language.
I stopped playing for years but, during lockdown, rediscovered it. I got my partner into it and she loves it now, too. Beats watching half the crap on TV and it is, genuinely, quite fun. Honest.
[advert]
Laurel & hardy
What is life without laughter? I do like to watch a decent thriller or documentary but you just can't beat a good comedy. The Fast Show was one of the best sketch shows ever, in my opinion. However, the absolute ultimate comedic team, for me were Laurel & Hardy. No-one comes close. Timeless comedy that never fails to make me laugh. You just have to look at them and you are off. Genius.
[advert]
On The Road
Like Chris, Fear and Loathing In Las Vegas is one of my favourite books. Read it on my honeymoon many years ago. At least my love for that book lasted longer than my marriage!
However, Jack Kerouac's 'On The Road' left a lasting impression. It got me into that whole 50's Beat generation thing, and I couldn't stop reading them all. Absolutely fascinating stuff and maaan, they could party!
[advert]
Chris Kentish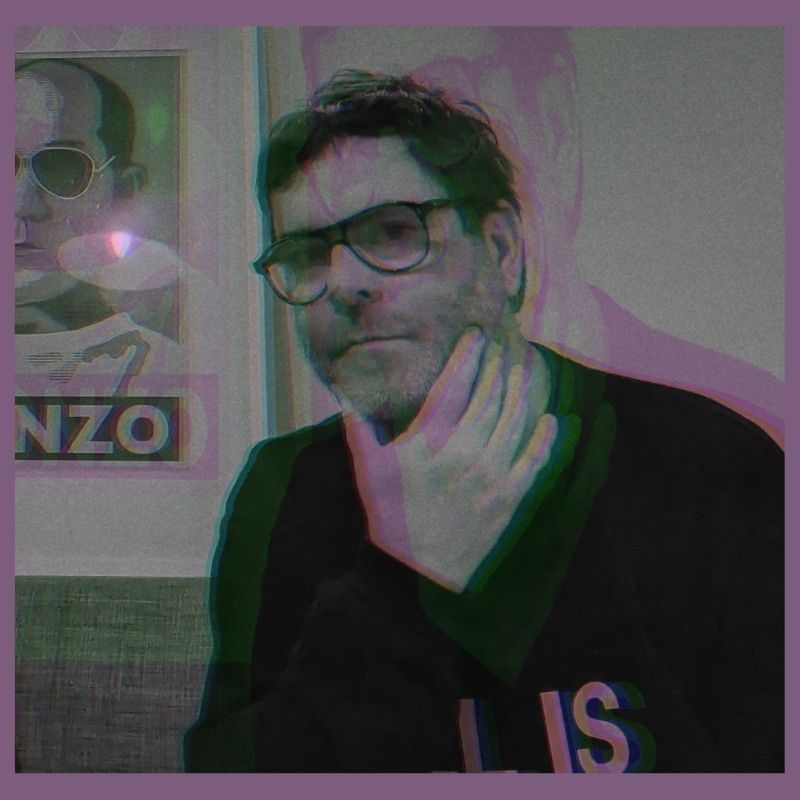 Hunter S. Thompson
I've always been quite a big reader. I love biographies and anything film-related. But another of my loves is Hunter S. Thompson. I've read everything, including his books of letters, which are highly entertaining.
The worthy and obvious choice is Fear and Loathing in Las Vegas. It just gets better with age.
[advert]
The Dark Knight Returns Comic
I grew up loving comics and graphic novels – from Viz, Star Wars to Batman. This was a real classic I loved in my youth, brilliant artwork and a crazy story. The Dark Knight Returns. Too many more to mention here without busting a gonad 🙂
[advert]
The Banshees of Inisherin
I've watched this film three times now and ranted about it to friends/family for months. A real gem. Fabulous writing and a story that is too odd to explain here, so I won't attempt to. Fabulous performances and beautiful photography. I will go there one day.
[advert]
Easy Riders, Raging Bulls
Based on one of my favourite film books (all of Peter Biskind's are great reads despite some controversy surrounding some events). I re-watched this recently, the documentary based on the book. 'Easy Riders, Raging Bulls' covers my favourite period of American cinema – so many classic films and so many legendary writers/directors in this.
Field Of Dreams – Keep Rollin' EP is out now on Field Of Dreams Music. Find them on Facebook.
[product-collection]
[social-links heading="Follow Attack Magazine" facebook="https://www.facebook.com/attackmag" twitter="https://twitter.com/attackmag1″ instagram="https://www.instagram.com/attackmag/" youtube="https://www.youtube.com/user/attackmag" soundcloud="https://soundcloud.com/attackmag" tiktok="https://www.tiktok.com/@attackmagazine"]