Arturia AudioFuse 16Rig
CD, CD Çalar, DVD, DVD Çalar, SACD, LP, Plak Çeşitleri ve Fiyatları
Arturia has announced, at AES, the AudioFuse 16Rig, designed as much for the modern studio live hardware musician as it is an engineer. Dropping at New York's AES Arturia's new 16Rig is an audio interface, a standalone mixer, and more. Featuring an unmatched variety of inputs, outputs, and creative features, AudioFuse 16Rig is set to challenge the interface market with a uniquely hardware-focused design and an attractive price point. Price points are subjective, but at $1299, broadly speaking, is reasonable for what's on offer. Main Features of the AudioFuse 16Rig The 16Rig jumps straight to the top of the AudioFuse range that includes AudioFuse Rev2, AudioFuse Studio and also the MiniFuse range. As the new flagship model for advanced audio & MIDI connectivity, it is designed to appeal to the rapid growth of hardware over the past decade. The main features include: USB audio interface with USB-C port; combines connectivity with flexible configuration options; to connect a full synth studio, complex live audio routing, DAW recording and more 24-bit / 96kHz; 16 analog input channels and 12 analog output channels separate front stereo input (input 3/4) for connecting tablets, smartphones or synths Dual ADAT I/O ports with word clock synchronization Low Latency DSP Mixer; Standalone audio and MIDI functionality dedicated monitor volume control with mute and custom buttons to control studio monitors; Custom buttons configurable (mono, dim or alternate speaker) Headphone volume control Reamp function Pad switch for all line inputs; analog inputs: 2x combo input Mic/Line/Instrument (XLR/Jack); 16x line input (6.3mm TRS Jack), individually switchable (+4dBu / -10dBv) 1x stereo line input (3.5mm Jack) analog outputs: 8x line output (6.3mm TRS Jack), DC-coupled 2x monitor output (6.3mm TRS Jack), mirrored on the front (output 3&4); 1x headphone output (6.3mm TRS Jack) 1x headphone output (3.5mm Jack) digital inputs/outputs: dual ADAT I/O (2x input / 2x output) for up to 16 channels of I/O at 48kHz; Word Clock I/O (BNC); 1x MIDI In/Out/Thru (5-pin DIN) 1x MIDI Clock-Out (3.5mm Jack) 1x MIDI host USB port on the front panel (for USB MIDI controllers) Colour display with rotary and push encoder 6x Direct Access buttons and Back-/Home-buttons for easy navigation USB hub functionality with USB ports on the front and back for connecting peripherals; load and retrieve presets for quick setup (e.g. studio, live performance, streaming, etc. Configurable for desktop or rackmount use This makes the 16Rig a very versatile device, but synth heads, with plenty of synths, may find this a very thoughtful addition to their studio or live set up. It's available now at Thomann. [product-collection] [social-links heading="Follow Attack Magazine" facebook="https://www.facebook.com/attackmag" twitter="https://twitter.com/attackmag1″ instagram="https://www.instagram.com/attackmag/" youtube="https://www.youtube.com/user/attackmag" soundcloud="https://soundcloud.com/attackmag" tiktok="https://www.tiktok.com/@attackmagazine"]
CD, CD Çalar, DVD, DVD Çalar, SACD, LP, Plak Çeşitleri ve Fiyatları
attackmagazine

Arturia has announced, at AES, the AudioFuse 16Rig, designed as much for the modern studio live hardware musician as it is an engineer.
Dropping at New York's AES Arturia's new 16Rig is an audio interface, a standalone mixer, and more. Featuring an unmatched variety of inputs, outputs, and creative features, AudioFuse 16Rig is set to challenge the interface market with a uniquely hardware-focused design and an attractive price point. Price points are subjective, but at $1299, broadly speaking, is reasonable for what's on offer.
Main Features of the AudioFuse 16Rig
The 16Rig jumps straight to the top of the AudioFuse range that includes AudioFuse Rev2, AudioFuse Studio and also the MiniFuse range.
As the new flagship model for advanced audio & MIDI connectivity, it is designed to appeal to the rapid growth of hardware over the past decade. The main features include: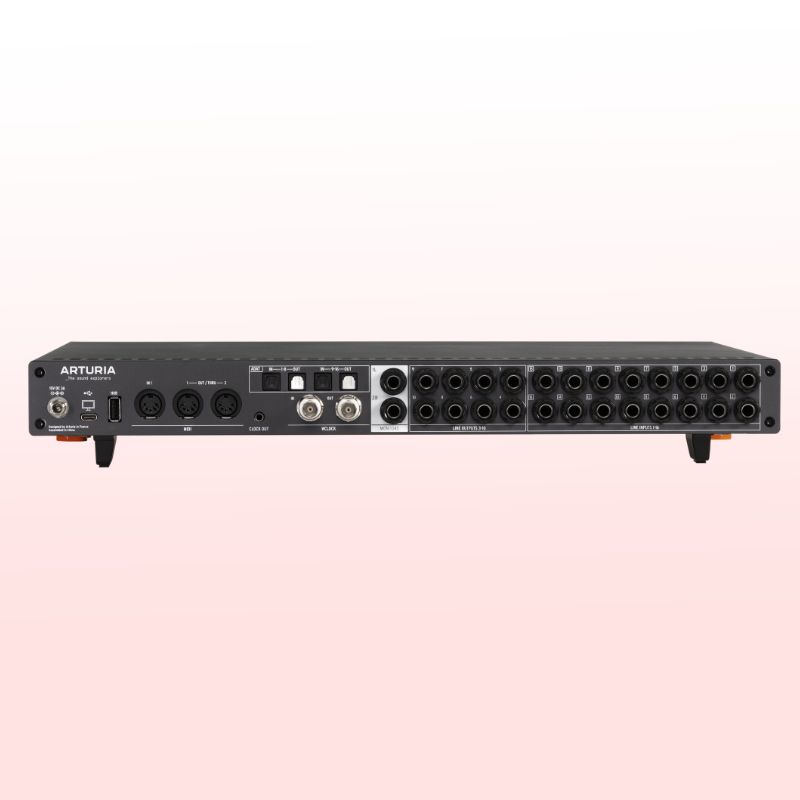 USB audio interface with USB-C port; combines connectivity with flexible configuration options; to connect a full synth studio, complex live audio routing, DAW recording and more
24-bit / 96kHz; 16 analog input channels and 12 analog output channels
separate front stereo input (input 3/4) for connecting tablets, smartphones or synths
Dual ADAT I/O ports with word clock synchronization
Low Latency DSP Mixer; Standalone audio and MIDI functionality
dedicated monitor volume control with mute and custom buttons to control studio monitors;
Custom buttons configurable (mono, dim or alternate speaker)
Headphone volume control
Reamp function
Pad switch for all line inputs; analog inputs: 2x combo input Mic/Line/Instrument (XLR/Jack); 16x line input (6.3mm TRS Jack), individually switchable (+4dBu / -10dBv)
1x stereo line input (3.5mm Jack)
analog outputs: 8x line output (6.3mm TRS Jack), DC-coupled
2x monitor output (6.3mm TRS Jack), mirrored on the front (output 3&4);
1x headphone output (6.3mm TRS Jack)
1x headphone output (3.5mm Jack)
digital inputs/outputs: dual ADAT I/O (2x input / 2x output) for up to 16 channels of I/O at 48kHz;
Word Clock I/O (BNC); 1x MIDI In/Out/Thru (5-pin DIN)
1x MIDI Clock-Out (3.5mm Jack)
1x MIDI host USB port on the front panel (for USB MIDI controllers)
Colour display with rotary and push encoder
6x Direct Access buttons and Back-/Home-buttons for easy navigation
USB hub functionality with USB ports on the front and back for connecting peripherals; load and retrieve presets for quick setup (e.g. studio, live performance, streaming, etc.
Configurable for desktop or rackmount use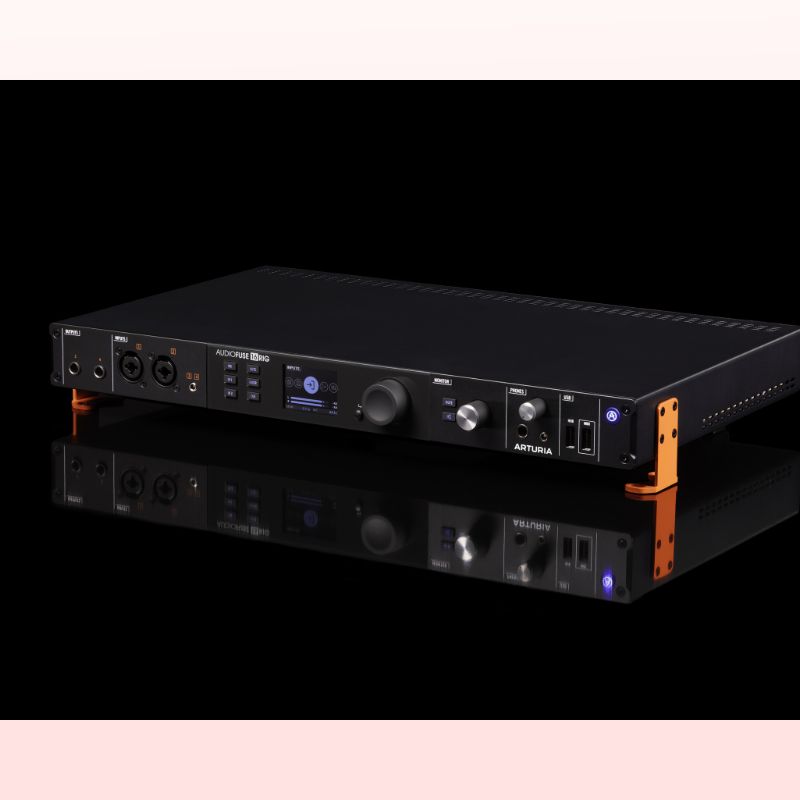 This makes the 16Rig a very versatile device, but synth heads, with plenty of synths, may find this a very thoughtful addition to their studio or live set up.
It's available now at Thomann.
[product-collection]
[social-links heading="Follow Attack Magazine" facebook="https://www.facebook.com/attackmag" twitter="https://twitter.com/attackmag1″ instagram="https://www.instagram.com/attackmag/" youtube="https://www.youtube.com/user/attackmag" soundcloud="https://soundcloud.com/attackmag" tiktok="https://www.tiktok.com/@attackmagazine"]